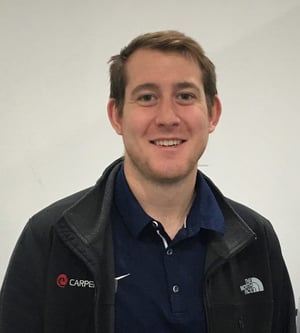 At the 2019 AMUG Conference in Chicago, LPW Carpenter Additive's Application Engineer, Nate Kistler, will be hosting a workshop to help metal AM users plan how to design their own powder degradation study, to optimise metal powder usage in AM builds. The workshop will be held in the Hilton Chicago's Marquette Room on Tuesday, April 2nd, from 1.30pm-2.30pm.
The interactive session, "Designing a Powder Degradation Study", aims to help the participants to understand how to undertake a powder degradation study that is customizable to each user's AM needs. Additionally, the presentation will share useful information and findings from internal studies on powder degradation, powder recycling, and the economic benefits of understanding the link between part mechanical properties and powder degradation.
It would be useful to bring a laptop or tablet into this workshop if you'd like to engage in real-time with the Excel-based interactive powder study template designed for customising individual powder usage. If you are interested in learning how powder degradation affects your AM processes, please join us for this practical workshop.
To plan the workshop into your schedule, visit the AMUG planner here.