Homogeneous powder microstructure fuels GRCop-42 performance
GRCop-42 is a copper-chromium-niobium alloy developed by NASA for high heat flux aerospace applications. The alloy is manufactured by Carpenter Additive in the United Kingdom and delivers:
High thermal conductivity

Excellent creep resistance

Low-cycle fatigue life

Strength retention at elevated temperatures
GRCop-42 is the preferred material for space flight companies in the production of combustion components for liquid rocket engines, including combustion chamber linings and fuel injector face plates.
GRCop-42, from Carpenter Additive, was recently put to the test against a competitor's GRCop-42 metal powder for additive manufacturing. In every category, GRCop-42 from Carpenter Additive outperformed the competition, thanks to its homogeneous powder microstructure.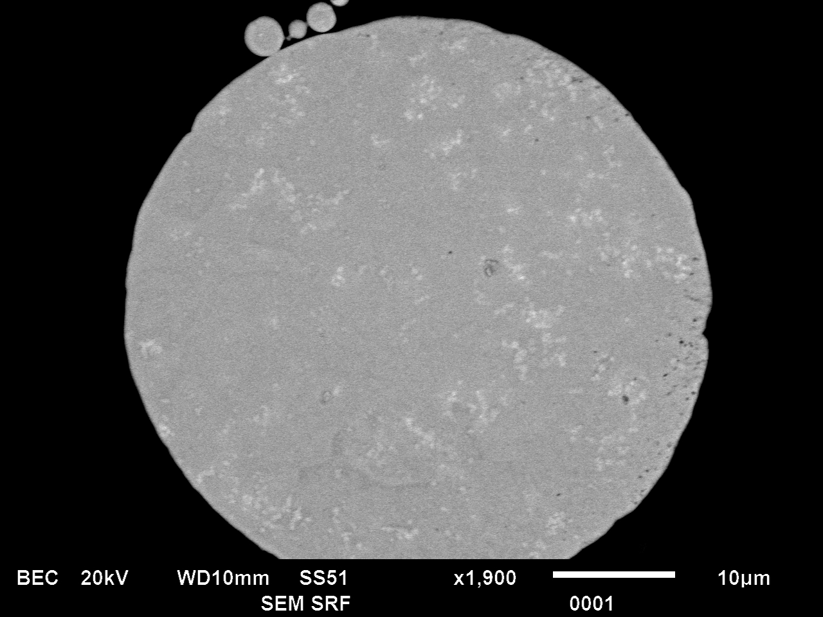 Microstructure matters
Control over particle distribution and composition directly influences the quality, mechanical properties, and overall performance of additively manufactured components. A uniform microstructure ensures consistent melt pool behavior during 3D printing, which minimizes defects, such as porosity, cracks, and inclusions. The even distribution of elements and grain sizes enhances the material's mechanical integrity, resulting in improved tensile strength, fatigue resistance, and thermal conductivity.
Advanced manufacturing
Achieving a uniform powder microstructure for GRCop-42 is no small task. Copper melts at 1085°C, while niobium melts at 2477°C. This wide difference of temperatures makes it challenging to get a homogeneous melt for the copper-chromium-niobium alloy. Additionally, copper is reactive with oxygen, so that interaction must be managed carefully. Copper is also very ductile, making it challenging to manufacture highly spherical powder particles.
To address these manufacturing challenges, Carpenter Additive's atomizers have a range of sensors and control systems that allow us to monitor temperature and pressures, and ultimately control microstructure. Our propriety processes does a superior job:
Dispersing niobium in GRCop-42 powder particles

Controlling oxygen content to minimize copper reactivity

Achieving unimodality of particle size distribution
The resulting high-performance additive manufacturing powder not only meets but exceeds industry standards, solidifying Carpenter Additive as the trusted choice for leading companies in the space industry. With our unmatched control over microstructure and quality, we set the bar for excellence in aerospace applications.