LPW is exhibiting at the TCT Show at the NEC in Birmingham, 25th-27th September 2018, at stand T41. We are excited to announce that two of our employees will be joining the TCT introducing stage and participating in the #3DTALK panel.
Our very own, Regan Hoult, will be joining the panel of #3DTALK to discuss 3D printing and smart factories on Wednesday 26th September at 3pm, TCT Tech Stage, Hall 3.
LPW's Chief Operating Officer, Ben Ferrar, will also be participating at the event. He will be joining the TCT introducing stage to present "Invisible Streams of Metal Powder- The Magic of Material Integration" at 12.30pm on Wednesday 26th September at location H50.
We are delighted to have both Ben and Regan representing LPW at the event. Read below and get to know Ben and Regan.
Ben Ferrar, Chief Operating Officer of LPW Technology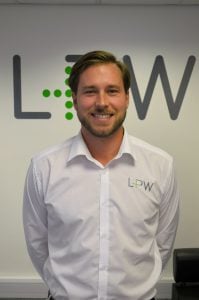 Ben is a self-motivated, energetic leader with over 10 years' experience in the metal Additive Manufacturing industry. As Chief Operating Officer of LPW Technology, Ben is driving the organisation's global sales strategy and delivering powder life-cycle management solutions to facilitate AM industrialisation.
Ben's personal goal is to drive forward the adoption of metal 3D printing, recognising that this will come through sharing an understanding of how to strictly control the integrity of the powder throughout repeated AM builds. He works closely with industry, supporting challenging R&D programmes to both inform and educate the rapidly growing AM sector. By developing progressive, integrated systems to deliver, monitor, process and test metal powders throughout the AM build process, Ben is encouraging a new wave of engineers to adopt this exciting, fast growing technology.
Ben's presentation at the TCT event will examine how AM metal powder atomisation can minimise the need to handle powder through direct feed into AM machines. The session will also discuss how to improve the user's health and safety and how to reduce the introduction of contamination in the manual processes.
The presentation will take place at 12.30pm on Wednesday 26th September 2018 at location H50 on the TCT introducing stage.
Regan Hoult, PowderLife Apprentice at LPW Technology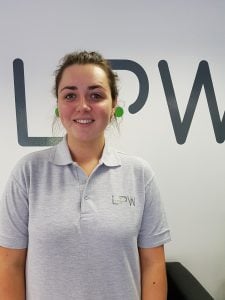 Regan is a second-year apprentice with LPW Technology, studying Electrical and Mechanical Engineering. She is involved in many areas of the business from equipment installation to servicing machines and maintenance. A key part of her role is the development, building and testing of LPW's PowderLife suite of products to support AM in production as we move towards the smart factories of the future.
Regan is motivated by the opportunity to learn and implement new processes and products in the metal AM industry, and thrives on being part of the team providing benefits of material traceability throughout the metal AM process with LPW.
Regan will be joining the Women in 3D Printing and Cyant founded event, #3DTALK, to discuss 3D printing and the smart factory. This panel session will focus on the realities and challenges of AM in the factories of the future and trends in the AM industry.
The panel will take place at 3pm on Wednesday 26th September 2018 at location A50 on the Tech Stage, Hall 3.