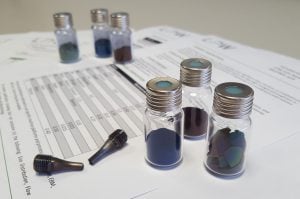 LPW Technology will be focusing on the ability of materials to drive improvement in metal Additive Manufacturing at this year's AMUG event. Its 'Workshop for the Generation of Additive Manufacturing Specific Powder Specifications' aims to equip attendees with an understanding of the limitations of current standards for specification, and the effects of alloy variables on AM processing outcomes and how these can be controlled.
On April 12, 1:30 – 3:00, the specialist in AM metal powder manufacture and powder management solutions will question current metal powder specifications' suitability for AM.
"If the AM community doesn't take control of quality standards for material specifications, then it could lose valuable production opportunities as AM is dismissed as unsuitable for applications that it would work well in," says Ben Ferrar, COO of LPW.
"The current standards for metal powder specification for AM are basic, and don't always reflect recent years' huge leaps in the understanding of the behaviour and performance of materials in AM processing. We need specifications that are based on the applications' needs rather than what suits the powder manufacturers."
For metal powders to deliver AM built parts with the required properties, the powder specification must establish limits which are tight enough to ensure any variations do not have an effect on process and application performance, yet include sufficient tolerances to accommodate manufacturing and testing variance.
Not only can a metal powder move from, it can also vary within, the current specification limits in terms of its chemistry and physical properties. This can result in issues with material processability during part manufacture or with the final mechanical properties of the part itself – potentially ruling out AM at the feasibility study stage.
Ben continues, "In this workshop our highly-qualified applications engineers will be sharing their experience of how current specs relate to performance, and suggesting a framework to develop AM specifications that will accelerate the adoption of AM for series production."
Register your interest in attending the workshop or to hear follow-up information here.