Spotlight on the Emerging Technology Center
The materials, expertise, and infrastructure to advance innovation
Superior performance at high temperature make nickel-based superalloys ideal for aerospace, automotive, industrial, and energy applications. The market has started to take notice, with more and more engineers and product designers specifying these high-strength metal powders for their additive manufacturing (AM) operations. Carpenter Technology leads the way, with industry-leading nickel-based superalloys produced at our Emerging Technology Center in Athens, Alabama.
PowderRange 718 is known as the workhorse of this category — an age-hardenable alloy designed to display exceptionally high yield, tensile, and creep-rupture properties at temperatures up to 1300°F (704°C). Its slow age-hardening response allows for highly customizable heat treatments and mechanical properties for different applications. 718 is also resistant to chlorides, stress corrosion, and sulfide stress cracking.
PowderRange 625 is a non-magnetic nickel-based superalloy with outstanding strength and toughness from cryogenic temperatures to 2000°F (1093°C). It has excellent fatigue strength and is resistant to corrosion, oxidation, chloride ions, and stress-corrosion cracking. 625 has excellent weldability in laser and electron-beam additive manufacturing processes.
Agile material and process development
With 130+ years of alloy and production expertise, we understand that every use case is unique. The application engineers and metallurgists at the Emerging Technology Center are on hand to help you customize alloy solutions. We consider ourselves an extension of your team, offering full value stream material and process optimization:
AM powder characteristics: From R&D through production atomization processes, we can tweak alloy chemistries and powder characteristics to your specifications, and transfer them to full-rate production.

AM powder specifications: Our team processes parameter development on in-house additive manufacturing equipment as well as externally with partners.

Material and process specifications: We perform extensive DOEs to optimize microstructure, surface finish, density, and more.

AM powder reuse: Our processes, analytics, and certifications allow you to reuse metal powder with confidence

.
In conjunction with our sister Carpenter Technology facility in Athens, we are constantly driving toward next-generation, industrial-scale additive manufacturing. We have the applications expertise and in-depth knowledge of materials to take your AM production to the next level — improving part performance, increasing yields, and creating efficiencies and cost savings.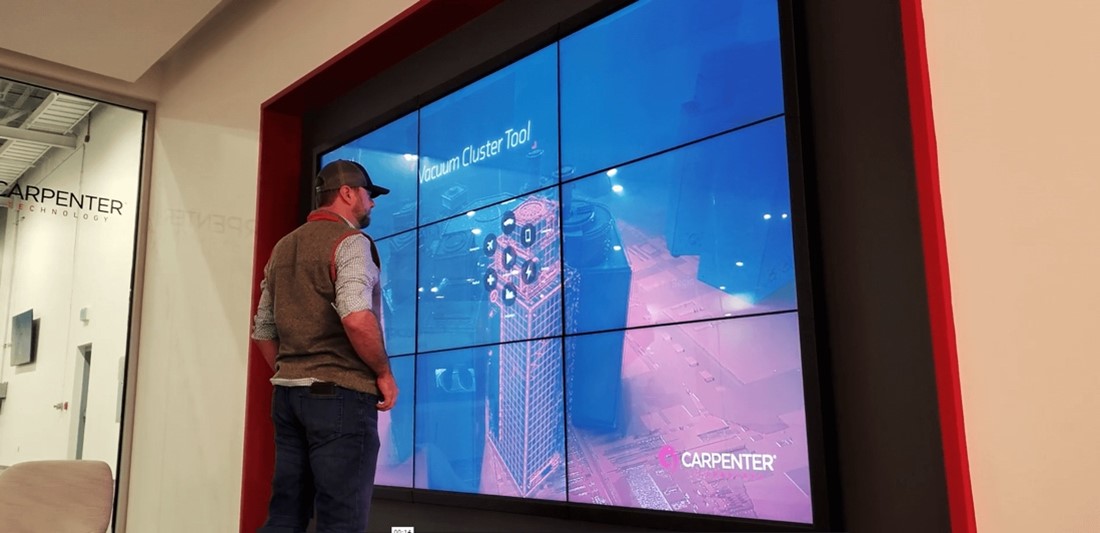 50,000 square feet of possibilities
The Emerging Technology Center drives the commercialization of new technologies with a whopping 50,000 square feet of world-class production and innovation space. We have the equipment, infrastructure, and expertise to create, collaborate, and demonstrate scaled-up application development, material traceability, and certification.
We look forward to seeing you at the Emerging Technology Center.