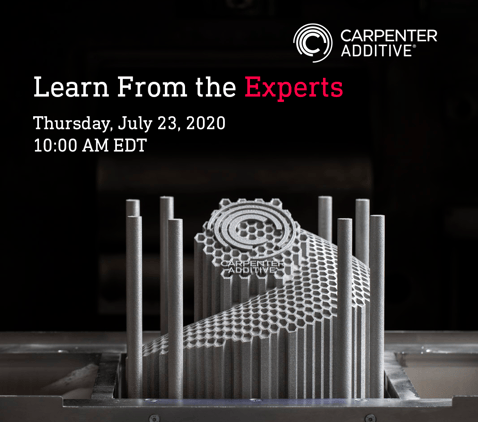 Join us this virtual learning season for our upcoming webinar 'Agnostic Solutions to Today's Barriers in Industrializing Metal AM'. This webinar content focuses on improving safety, reducing risk and adding back value to bottom line profitability through intelligent solutions. In this session PowderLife Manager, John Rushton and Materials Development Manager, Dr. Neil Harrison will explore the barriers to industrializing Additive Manufacturing today and how to break-through these barriers.
Webinar Outline
Powder Management and Impacting Variables
Variables/challenges faced in the industry today
Market specific variables
Effects of variables to parts, processes and economics
Solutions to the Barriers of Industrialization
Exploring hardware
The digital thread
Program solutions
Future Vision of Additive Manufacturing
Data, security and automation
New technologies, new markets and their challenges
Material requirements and new materials
Meet the Speakers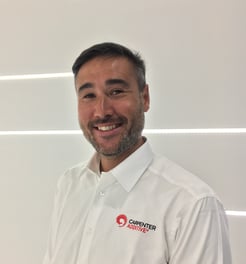 John Rushton, PowderLife Manager
In his role, John focuses on powder handling and management solutions for industry that reduce risk, improve safety and optimize economics through the use of innovative technologies developed by Carpenter Additive.
John is motivated by his passion for additive manufacturing. His love of engineering progressed him into a commercial role in which he preaches the philosophy of educating others to start with the 'why' before the 'what'. John aims to help Carpenter Additive to progress towards the future of AM through end-to-end powder management solutions.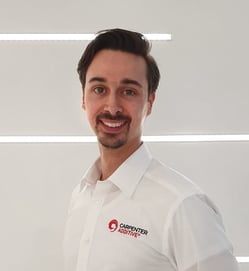 Dr. Neil Harrison, Materials Development Manager
As Materials Development Manager for Carpenter Additive, Dr Neil Harrison uses his knowledge of the behaviours of alloys and materials on LPBF systems to provide technical and consultation services. His expertise in metal additive manufacturing includes the development and design of alloys and powders optimised for laser powder bed fusion (LPBF), and spans both research and practical implementation.
In recent years Neil has lead research activities on the evolution of metal powder through the additive manufacturing process, developing Carpenter Additive's understanding of the underlying mechanisms which drive powder evolution and their impact on material properties.
Neil's PhD at the University of Sheffield was on solidification, microstructure and material response of nickel superalloys processed by Laser Powder Bed Fusion (LPBF). He has published works on microstructure and solidification theory in LPBF, and reduction of microcracking in nickel superalloys.
Don't miss out on this exclusive event, register today!