*LPW Technology Ltd is now trading as Carpenter Additive, leader in metal additive manufacturing production.
To inquire about our standard suite of metal powders, or powders for custom applications, please contact us. LPW Technology Ltd, the leading manufacturer of ultra-clean additive manufacturing (AM) metal powders and powder traceability solutions for the metal 3D printing industry, is delighted to have welcomed HRH The Duke of Gloucester to officially open its purpose built, AM metal powder manufacturing facility.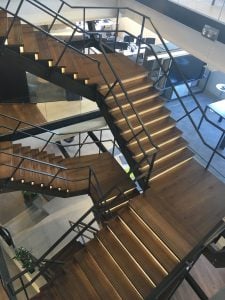 LPW Employees, Engineers, entrepreneurs and business leaders from the global AM industry joined guests from the local area to celebrate the opening of this £20 million metal powder production facility. The 90,000 sqft (9,700m²) building sits on a seven-acre site in Widnes near Liverpool.
Leader of Halton Borough Council, Cllr Rob Polhill, says: "It is very uplifting to see LPW, whom the Borough has supported in its development of this site, deliver for UK Manufacturing. Manufacturing growth is at the heart of our region's economic success and LPW is continuing to develop technologies and products to create skilled job opportunities here in Halton in the rapidly growing field of 3D metal printing technology. This demonstrates the success of the advanced manufacturing sector in the North West.
LPW's vision is to "Understand Additive Manufacturing from the perspective of the metal powder". This unique vision has allowed LPW to build the first metal powder production facility in the world dedicated to Additive Manufacturing. Quality control is ensured through complete digital integration of processes and a focus on contamination control throughout.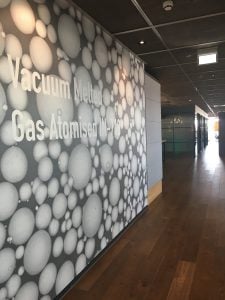 The factory houses a variety of powder production equipment referred to as atomisers, which melt feedstock at approximately 1700ºC. The molten metal is then converted into fine grade metal powder used to 3D-print parts for critical applications in aerospace, transportation and biomedical industries.
CEO Dr Phil Carroll founded the high-tech company LPW in 2007 and leads this factory-of-the-future, manufacturing AM metal powder with unprecedented levels of traceability. The factory has been designed to engineer out contamination. Separate cells, protected with air-locks and operating as clean rooms, enable clear segregation of materials. The facility is fully equipped with LPW's PowderLife, metal powder lifecycle tracking system, to ensure that from raw material to customer site the material is strictly controlled.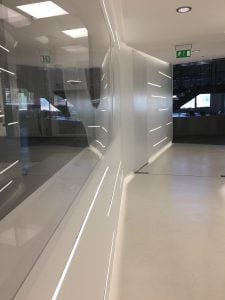 In addition to manufacturing AM specific metal powder, LPW houses world leading material testing equipment to fully characterise metal powders and 3D Printers to develop the next generation of materials for AM. The unique portfolio of atomisation processes, range of AM metal powders and PowderSolve industry 4.0 process software has been developed by LPW to increase material yield and ultimately reduce risk throughout the AM process.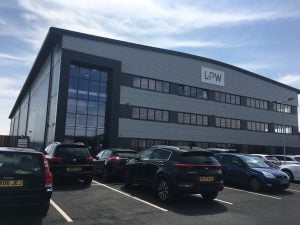 Dr Carroll commented that "As LPW moves confidently into this next stage of our growth plan, we place immense value on our exceptional employees who are making this possible. I'm extremely grateful for the support received from Halton Borough Council and the UK government's Advanced Manufacturing Supply Chain Initiative (AMSCI). To be part of a UK-based manufacturer helping to realise the potential of 3D printing in applications across the world makes me incredibly proud."